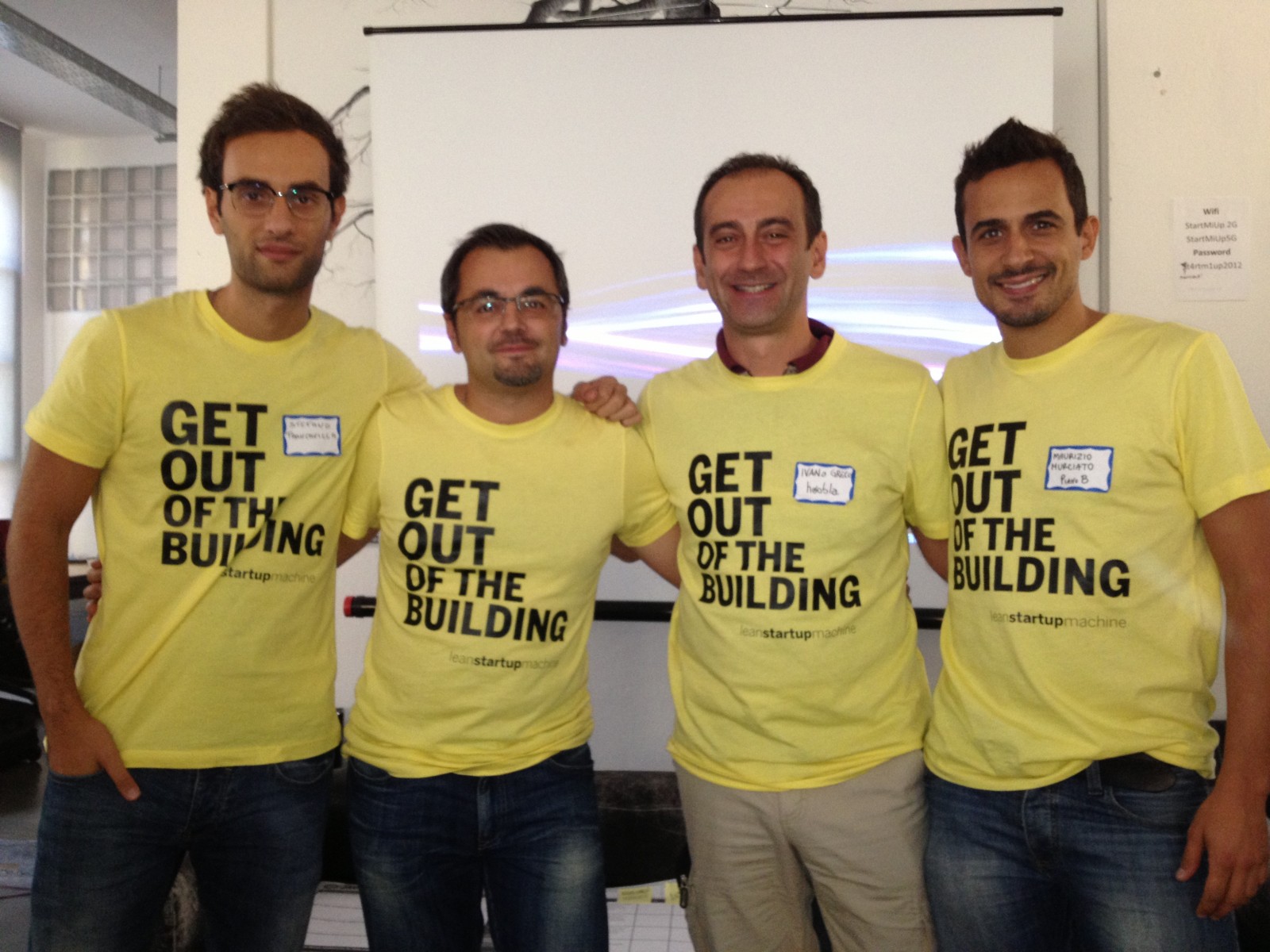 During last week end (20-22 september)  I was proud mentor at Lean Start Up Machine in Milan. Here is my report.
---
Being mentor in Lean Start Up Machine is an incredible, empowering and really satisfying experience. You are put in the middle of a learning by doing process. I had the opportunity to provide my expertise and experience to eight really different projects, with different market and solutions. And with different teams, of course. It is incredible to see how a simple problem, can become a "to be" startup in a short week-end time. And even make the first sales. I did not believe it could be possible. Now I do. Here are my lessons learnt during my experience in Lean Start Up Machine workshop.
Lean start up make innovators  entrepreneurs.  Two weeks before the workshop started, I was asked the following question: "Ok, I am entrepreneurs. If I invest 1€, what I have back?". Being entrepreneurs does not mean being an innovator. At least, not always. Innovators are always thinking about their next challenge, finding the way to satisfy, anticipate or, in some cases, creating market needs. Entrepreneurs find the better (and revenue making) ways to satisfy market needs. Lean Start Up is for innovators willing to become entrepreneurs.
Relax and take your time. The "motto" of Lean Start Up Machine process is "get out of the building". As mentor, when teams are out, you have nothing left to do. But you can exploit time in different ways. During the "out of the building" sessions I did the following: collected feedback on my own startup from really skilled people (i.e. other mentors); did networking; had a lead to introduce my startup to a large IT company; gave feedback on other mentors startups; had time to think.
Share passions. What do you push you spending a whole, sunny week end "in and out of a building"? Well the right word is "investing" (not "spending") and the reason is that you find people sharing your same passion. Simply watch at the eyes of people pitching their own ideas. If you had a mirror, your eyes will be the same.
Learn a method. LSM teaches you a method you can quickly apply to validate your assumptions. I applied the Lean Start Up method the day after the workshop. I immediately discovered two new segments to which propose new solutions. And I had a really good market lead to introduce my startup to a famous brand. So, it works!
So (quoting my colleague in mentoring Stefano) "Lean Start Up Machine is the best event ever for startup"!
Definitely.